Path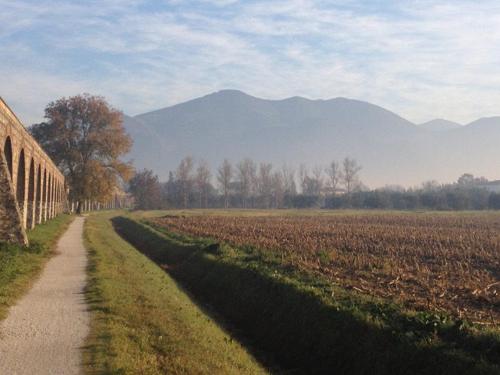 The need to provide Lucca with a large aqueduct to supply the city with water of good quality, was tackled since the early eighteenth century. The construction of the aqueduct, built by the will of Maria Luisa di Borbone thanks to the royal architect Lorenzo Nottolini, began in 1823 and, interrupted several times, ended in 1851.
This beautiful excursion starts from the Cathedral of Lucca and then head towards the small temple-cistern of San Concordio, where here it reached the horse of 459 arches, the water rose from the nearby Monte Pisano. We will climb along the Serra Vespaiata (a building that brought together the waters of the Rio San Quirico and the Rio di Valle) called "Alle parole d'oro" and through this area we will take us through the woods to the Gallonzora where we can enjoy from above of the beautiful landscape. The itinerary will then take us to Vorno, a pretty village at the bottom of the valley that has always been linked to water and a stage stop for the last two days.
The next day we will climb through the chestnut woods, accompanied by the sound of water, until we face the Pisan side of the mountain. Here we will descend through the Valle delle Fonti, a narrow valley enclosed between Monte Mirteto and Monte Costia Grande, crossed by the Zambra torrent that collects the waters of the numerous springs on the slopes. The name of the area, the morphology and the considerable importance is given by the presence of water: from the deepest layers are very pure waters, appreciated since ancient times for lightness and goodness. We will arrive to the bottinelli, works of collection and hydraulic regulation of the Medicean Aqueduct that from this valley still continues today to bring spring water to the city of Pisa. Of considerable importance is the vegetation that along the streams is mainly hygrophilous. Particularly important is a florida fern station ( Osmunda regalis ), a relict of flora that can be traced back to the Tertiary, which represents the second discovery known today on the Pisan side of Monte.
We will descend to the Bottino di San Rocco from where the water began its 6 km journey up to the city through the elevated pipeline consisting of 934 arches. We will then walk along the aqueduct built thanks to the ingenious idea of ​​the Graduete of Tuscany Cosimo I de 'Medici up to Pisa in Piazza delle Gondole where we will find the first fountain of the town aqueduct. Our Way will end at the Fontana dei Putti in Piazza dei Miracoli.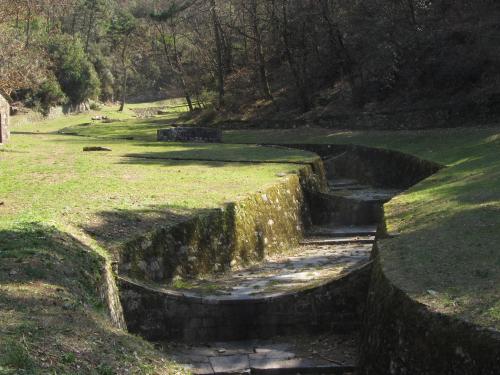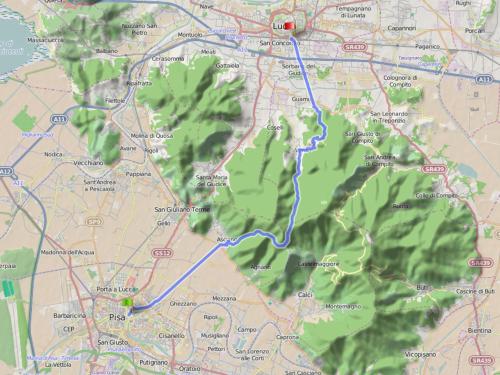 Escursioni con guida